Happy St. Patrick's Day everyone! How did everyone's day go? Did you see a lot of green around?
Speaking of green, Digi Style Designs is having a great promotion going on. If you spend $5.00, you will get this great collaboration free. Since a lot of the designers are having sales, including myself, this $5.00 will go far! Here is the collab which we created to celebrate St. Patrick's Day.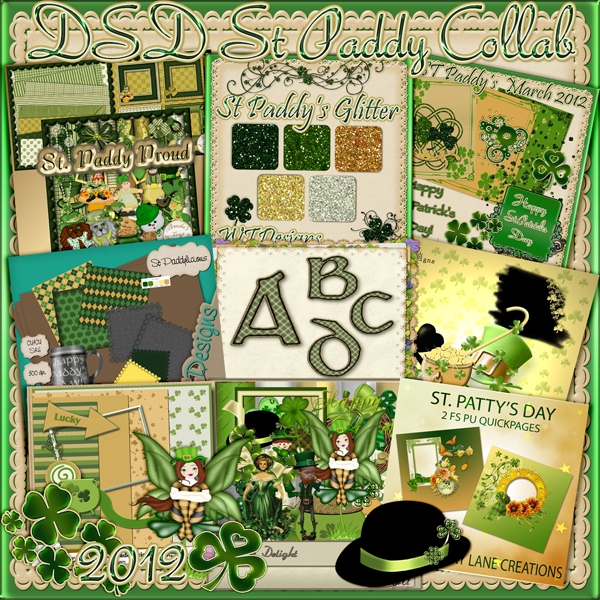 Here is a close up of my portion--a mini kit including 4 papers and 5 elements:
Go ahead, spend some green to get some green.
Link to my store at Digi Style Designs